we had a lovely time in newport, and i thought i'd share some of the little details that made the trip great ... in photo form, of course.
our room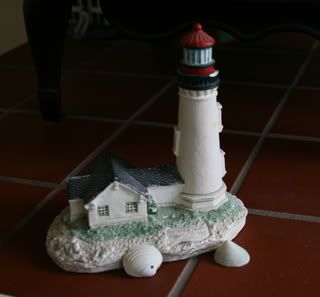 this is a model of the same lighthouse that i posted a pic of yesterday. (the shells were found on the beach by moi.)
our room was decorated with a lighthouse theme.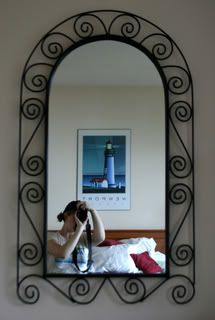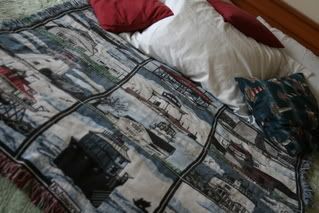 they kept plants much better than i've ever been able to ~ must be the fresh sea air.
watering them probably helps too. O_O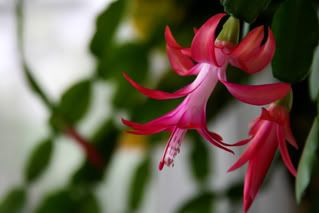 used bookstores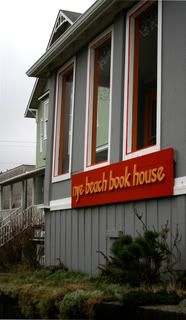 we only managed to hit about 3-4 or so ... this one's the cutest. there was one in lincoln city that's actually called "robert's bookstore" ... cool name, but we didn't like that one as much.
restaurants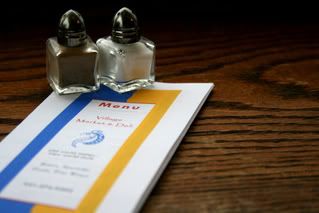 this is a menu from one of the cute places we visited ~ we had great luck finding little mom-and-pop places with reasonably priced, good food run by interesting people with great stories.
critters
i ♥ seagulls!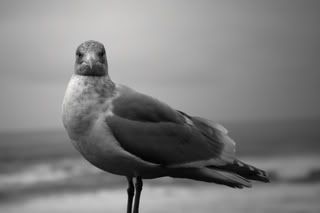 the seals were pretty cool too ~ we hiked down to a beach where they rest a lot ~ we saw a baby, though i didn't get any clear pics of it. :(
ask me sometime & i'd be happy to show you lots of blurry ones!!! :)))
my foot
i took
lots
of walks on the beach, climbed on rocks ... stairstepped to the top of the
tallest lighthouse in oregon...
yippeee! yeah, my foot bothered me a fair bit, but i'm just super excited to be able to do those things at all!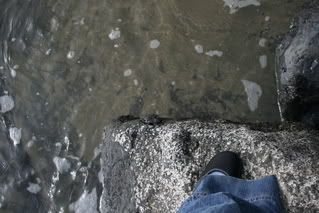 this is one of the times i got stranded on a too-small rock, venturing further than i should have into the incoming tide in the name of art.
but ... it was from that rock that i got this pic: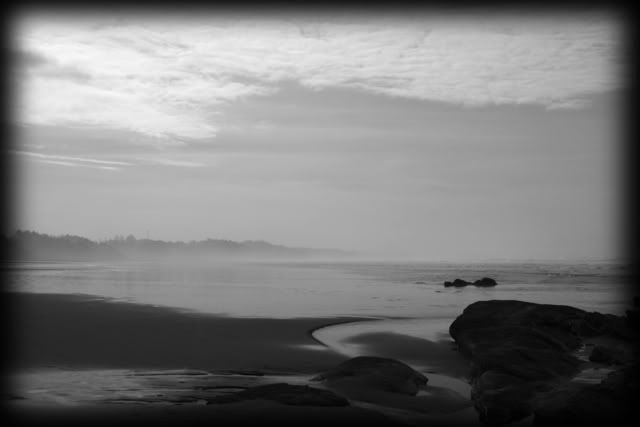 a smattering of these are also on my
flickr
.