i've been on a photo kick lately.
i've always loved photography - one of my best christmas presents when i was little was a camera and i loved it!
somewhere along the line i decided i wasn't good at it, never would be, and there was no point in trying if i would never be any good.
and then digital photography happened. instant results
- woohoo!
(i'm not very patient.)
i've been taking pictures with my very non-pro camera, experimenting, posting on flickr for the past few weeks - hoping to get some feedback - positive, negative
, anything
... and finally it happened!
inklings of
flickr success!
(check out my flickr -link below left - for more on that...)
here are a couple - i welcome any feedback:
the hand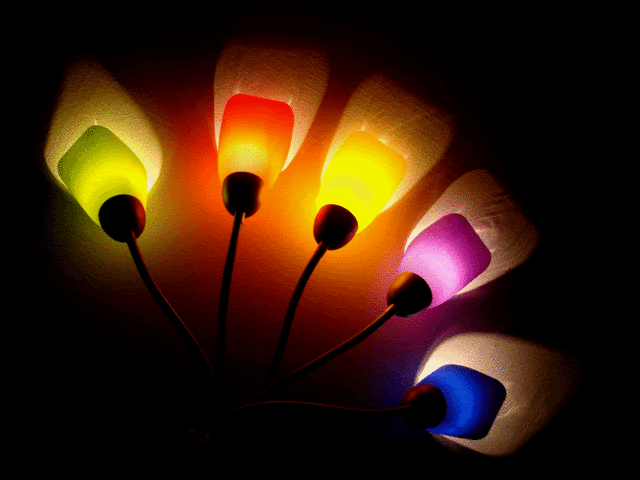 my lamp is finger paintingon my wallephemeralgobs of light
light king
is he crowned with light-tentacles?or is he the palm of a color-hand?with huge painted-fingernail-bulbs?