another step in our journey as new homeowners:
we finally bought (and used, to the joy of our neighbors) a lawnmower.
mowing the lawn just isn't one of those new-home things you can put off very long... especially when you have close neighbors.
joel and i are both procrastinators - we can procrastinate on painting the walls, replacing the doorknobs, the rest of our ambitious fresh-new-homeowner-to-do list,
but the lawn-jungle waits for no man (or woman).
it grows resolutely, and this is the season it picks to do it.
so we chopped it down, waayyy too late, with our beee-yoo-teeful new lawnmower.
his name is choppers.
joel and choppers = b.f.f. (not)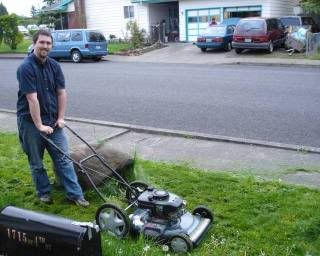 our jungle home (but not for long)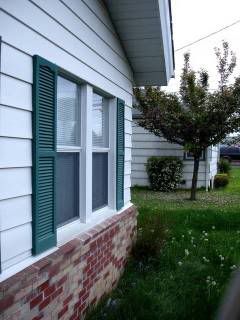 the jungle meets its match